Monday, November 8, 2010 - Maico International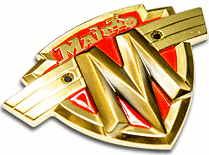 With prestigious names such as Triumph and Norton still very much in existence the title of this editorial could easily be interpreted as a rhetorical question,...
However:
While the answer to the question may remain a mystery for a little while longer, contemplating the possibility which could lift the new M.M.X. to the top of the British motorcycle tree, in terms of overall British manufacture of parts used, provides quite an intriguing argument.
It is now common knowledge that the 2011 model will feature a hand made British frame, swing-arm and sub-frame but nestling into its well balanced clutches will be a new engine, with casings, barrel and head all manufactured in England. The illusive character behind the U.K. F.1 engineering company that has been recently linked to the new bike is responsible for the design and British manufacture of high end internals of the new power plant, and is already working on ground breaking development parts for the 2012 model.
Continuing the British hand made theme, the ally tank that broke cover in January this year is being redesigned for next year and will continue to be standard equipment. With Talon wheels, engine mountings, wheel spindles and many other ancillary parts also coming from within all four corners of England, the answer to the original question could be a little more obvious than first anticipated.