Saturday, September 20, 2014 - Toby Opferman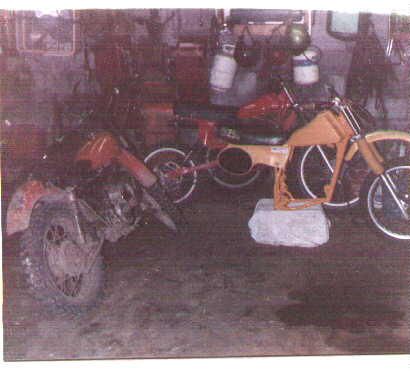 The 1974 Suzuki TS 250 was the second real dirt bike I got to own and ride. This is excluding go-carts and three wheelers as this was the second true dirt bike. The first dirt bike was a 1971 Kawasaki 100, which was either a KE 100 or the predecessor to the KE. The 1974 TS 250 was one that my dad had bought new back in 1974. He sold it to a friend but they weren't riding it so it just sat in the garage. The thing was all metal, including the tank and by today's standards of course quite heavy for an off-road bike.
The question was if the bike was too big for me at the time after all not only was it a 250 but a very heavy tank. I came up with the idea that well the main thing was if I fell I'd need to be able to pick the bike back up by myself. So that became the test. We laid the bike down and I had to pick it back up, which I did with little effort and so we got the bike back.
Read more »