Monday, October 3, 2016 - Toby Opferman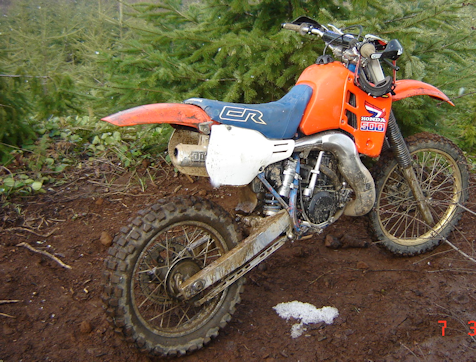 The Honda CR500 is a bike legends are made of, literally. A legend is something that usually starts from truth but then evolves into myth that is still regarded as accurate and true. This is what happened to the Honda CR500. Many believe that the CR500 is the HE-MAN of dirt bikes, the most powerful dirt bike in the universe! This is especially true when you read comments from people on the internet where the legend is that nothing can beat the CR500. So much so in fact that no one actually knows what the true horsepower of a CR500 is.
A "slight" modification can get you 80 horsepower some claim while others claim a stock CR500 does over 100 horsepower. The truth is that a stock CR500 makes 50-55 horsepower and a Kawasaki KX500 does indeed beat the CR500 in a drag race. Sorry, that's just facts. A tuned CR550 Liger engine can make 91 horsepower somewhere in the range of 7,000 to 9,000 rpm and that's tuned and 50cc more than the CR500. You can see this in the video below.
Read more »