Wednesday, October 27, 2010 - Maico International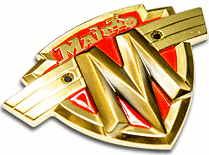 Embracing the science of a wide and varied selection of technological advances, Maico International are pleased to release a glimpse into the specification of the optional factory engines which will be available for the 2011 M.M.X.
Providing the wow factor on the outside, billet ally casings will adorn the factory power-plant reducing the overall weight of the unit. Providing the same wow factor on the inside and using the same process that is used in many Formula One engines, the crankshaft and complete gearbox is coated in titanium nitride which drastically reduces the friction and increases durability and wear by up to three times and ultimately provides increased horsepower.
The current power-valve system is retained but is modified in its design and is made from titanium and fitted with a titanium spring.
Commenting on the options Neil Berry said "From a mechanics point of view the inside of the engine looks as good as the outside, as the nitride coating provides a gold colour finish- it almost seems a shame to cover it in oil".
The factory engine will be available in all engine sizes and further spec is expected to be released soon, although please note there is no power valve fitted to the 700!