Friday, October 29, 2010 - Maico International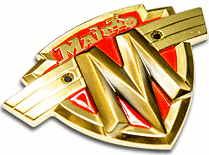 Revealed to the world back in July the new 7071 billet ally clutch basket will be "spinning right round baby right round" with some new friends on the 2011 M.M.X.
Fitting into the anodised clutches of the basket will be a line up of plates specifically manufactured for the new bike in the U.K. providing a more durable service than the previous parts used.
With the whole motor benefiting from a comprehensive and accurate redesign of the engine casings, the process has allowed the opportunity to fit a new and more functional hydraulic unit to operate the clutch. Ease of use and reliability, plus the bonus of a little weight saving have made the new cylinder the obvious choice for next year.