Tuesday, March 15, 2011 - Maico International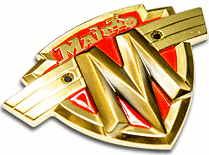 In a statement set to shock Maico enthusiasts around the world, British manufacturers Maico International are pleased to announce the brand name will be heading to the U.K. very soon.
Ownership of the name has proved to be an elusive mystery and an urban myth for many years with much speculation as to the possibility that a document was ever in existence due to so many companies now publicly trading in the manufacture of Maico branded parts and bikes. Maico International can now reveal they have been aware of the full circumstances surrounding ownership of the name for some time.
Many people in the industry and indeed numerous hardcore supporters of the once legendary bikes have voiced their own personal opinions as to what happened to the name following the highly publicised bankruptcy of the original company in 1984. Continuing to trade under the control of members of the Maisch family until 1987 the company was subsequently sold on to two different owners with the final demise being under the Rodem company banner in the Netherlands in 1999.
Exhaustive searches have provided information received by Maico International which show that the original brand name of Maico, as previously owned by the Maisch family, was not incorporated into the formation of Dutch Rodem Company and a new name was registered by the current owner (a Dutch man) on the 19th of November 1999
As the final details of the purchase of the name are being confirmed and with several distributors and dealers poised, the ongoing development of the bikes and the substantial investment made by Maico International has been well documented in the industry media Around the world over the last three years.
A spokesman for the British business said:
"The acquisition of the brand name is all about rolling out our long term development plan and distribution strategy on a global scale as well as providing some stability and support for our appointed / licensed distributors and dealers, combining all this with regular marketing and promotion we are confident of re-establishing the brand on the world stage."
"For all those keen to know more, we would urge existing companies and others interested in licence rights/dealerships and distribution to contact Maico International at: distribution@maicointernational.com