Tuesday, May 3, 2011 - Maico International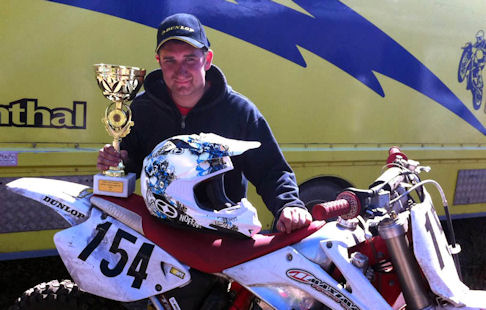 While the world's media descended on the U.K. capital spending the week concentrating on the build up to the Marriage of Prince William and Kate Middleton, the traditional bank holiday weekend witnessed another perfect partnership as Maico Internationals, Dunlop, Maxima, No Fear rider, Neil Berry clinched the O.R.P.A. 500cc British two stroke Championship title on Monday the 2nd May.
Displaying all the qualities of a "never say die" Brit, Berry who had suffered a shoulder injury after crashing three weeks ago relentlessly fought through the pain barrier on his factory 320 M.M.X. to take the overall victory over the two days.
Read more »